What Is Microneedling?
Microneedling, also known as collagen induction therapy, is a skin rejuvenation procedure that minimizes signs of acne or body scarring, stretch marks and fine lines and wrinkles. Using the advanced technology of SkinPen®, this device is able to penetrate deep into the epidermis and reconstruct the collagen and elasticity in your skin.
How Is Microneedling Performed? 
A topical anesthetic is applied to your skin before treatment so every patient is comfortable and relaxed. Generally, patients feel the vibration of the SkinPen® throughout the 30-minute treatment and compare the feeling to having your eyebrows waxed.
Is There Downtime After the Procedure?
The total healing depends on each individual. Slight swelling, bruising, redness/pinkness (like a mild to moderate sunburn), scabbing and dryness are all a post-procedure healing process. Individuals see skin returning to normal after three-to-four days.
What Are the Benefits?
This treatment improves the signs of aging, treats the appearance of acne, body scars and stretch marks and rejuvenates aging skin.
SkinPen® can be used in many distinctive ways. This device can be adjusted to tailor any patient's particular skin thickness as well as his or her needs. This microneedling pen's variable needle depth makes it more versatile than traditional rollers, and it can be used efficiently on many parts of the body.
*Individual results may vary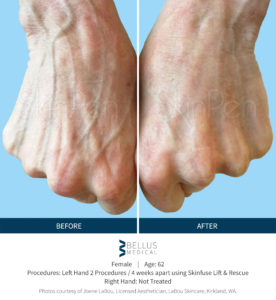 *Individual results may vary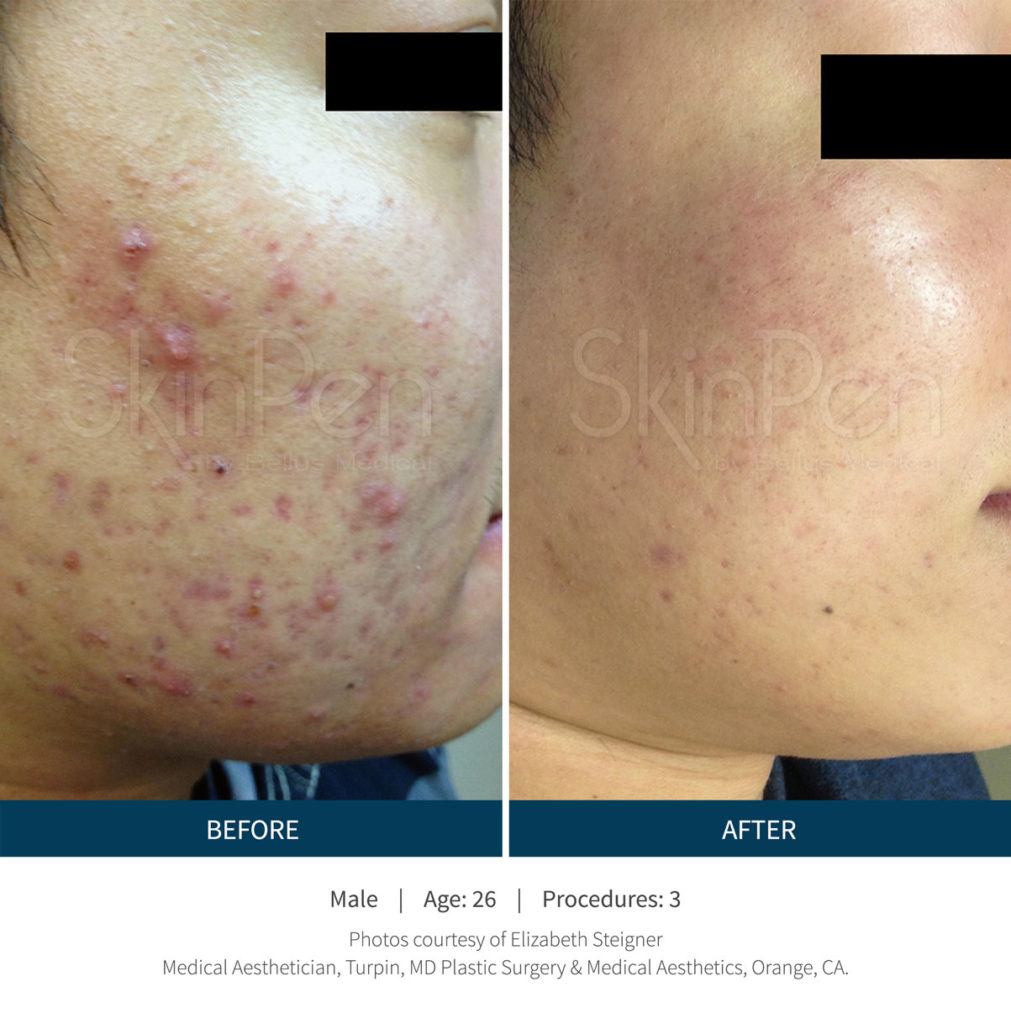 *Individual results may vary