Robert V. Earley, BSN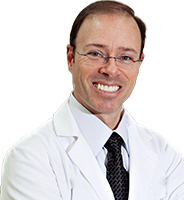 Bob is originally from Pittsburgh PA, and is a Certified Clinical Trainer and Laser Provider who has practiced in the Northern Virginia area since 1987. Bob received his education at Duquesne University in Pittsburgh, PA and completed his clinical training at Letterman Army Medical Center in San Francisco, California.
In addition to his strong cosmetic and operating room background, his interests include Photo Rejuvenation, Laser Hair Removal, Spider Veins, Sun Damage, Age Spots, Skin Tightening and Tattoo Removal.  Bob has a master's certification in CoolSculpting.   He is a Fellow of the American Society for Laser Medicine and Surgery and has published several peer-reviewed articles.  Bob is an expert in lasers and has been a clinical instructor for several laser companies. He teaches all cosmetic and surgical lasers.  Bob donates some of his time to research and lasering breast cancer survivors to remove scars.  He enjoys a variety of sports including running, swimming, biking, as well as, the outdoors.  He, and his wife Natalie, have two teenage children and live in Northern Virginia.
Instagram